2023 SUMMER APPAREL NOW AVAILABLE!
Frequently Asked Questions

SIZING: Please check out this page which has the sizing for the various products we offer!
DEADLINES: The official "guaranteed order date" to receive orders by start of spring will be June 25th. Orders will still be accepted until start of spring season and will be fulfilled as soon as possible.
SHIPPING: Orders will be shipped individually. Shipping cost will be $20. Orders over $1000 will be free shipping so we would suggest that groups wanting to make a team order do it together with team manager making the online purchase. You will also have an option to do "office pickup" at our Moncton office - please note we will contact you once order is ready.
Don't see your team? Search it below!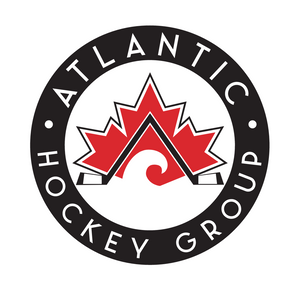 About the Atlantic Hockey Group
Founded in 1989, the Atlantic Hockey Group (AHG) program has become one of the most successful in Atlantic Canada. Through its many different hockey schools and leagues, the AHG works with over 5000 hockey players each year. Our team of experienced coaches come from the ranks of university, junior, high school and minor hockey teams.
For more information on AHG please visit our website.